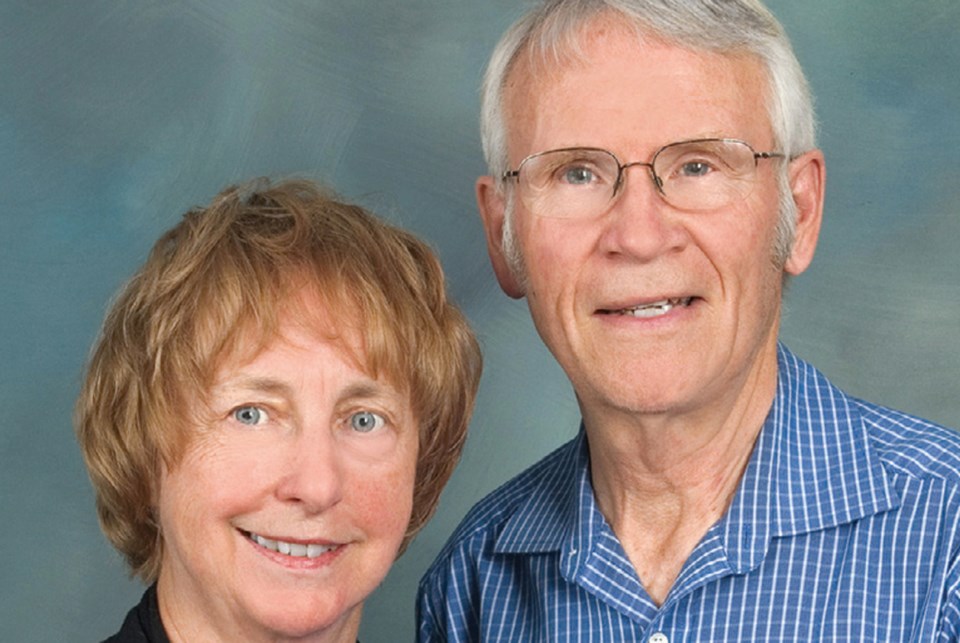 Rotary District 5040 Governor in 2004-05 and 35-year member of RC Prince George Nechako, Ron Neukomm, passed away at Rotary Hospice in Prince George on April 6, 2022. Born and raised in Prince George, Ron received, with his wife Dee, the Prince George Community Foundation's Citizen of the Year Award in 2017 for their extensive volunteer work.
In 1986 Ron was invited to join the Nechako Rotary Club, a month later he was elected director of Community Services. He served as Club Secretary for six years and was Club President in 1996. Ron was District Secretary 1998-99 and Assistant Governor North 2001-2003. He serves on the RYLA North Committee. Both Ron and Dee are Paul Harris Fellows. He served as Rotary district governor in 2004-2005. He took great pride in his 30 years of perfect attendance for weekly club meetings.
Ron was born in 1945. He attended school in Prince George, B.C. After high school, he traveled around the world for a year and a half before returning to Prince George where he was hired by the Pacific Great Eastern Railway (BC Rail).
During Ron's 30 years on the railway he held various positions within the railway's Marketing & Sales department in Prince George and Vancouver. In 1997 a career change saw Ron working as a Sales Rep for an industrial wholesale company followed by retirement in 2000.
Ron has been an active volunteer in the community of Prince George. He was a Charter member and Past President of Prince George Transportation Club. Along with Rotary, Ron also served as a director and vice-president of the Prince George Chamber of Commerce and sat as a board director with the Prince George Sports Hall of Fame and the United Way. He was named an honorary life member of the Prince George Child Development Centre for his 12 years of board service, including a term as president. A devoted member of St. Andrew's United Church, Neukomm worked on the church's maintenance committee.
Ron was named a 2017 Citizen of the Year by the Prince George Community Foundation, receiving the honour alongside his wife, Dee, who is a founding member of Special Olympics Prince George, a provincial and national Special Olympics Female Coach of the Year, and a 1999 inductee into the Prince George Sports Hall of Fame.
Dee, their son Curtis and family members were at his side when he passed. He is predeceased by his daughter Lara.
A celebration of life for PDG Ron Neukomm has been scheduled for Saturday, April 9, 2022, at 11 a.m. at Trinity United Church Prince George.
View online service available at trinitypg.ca Live Stream