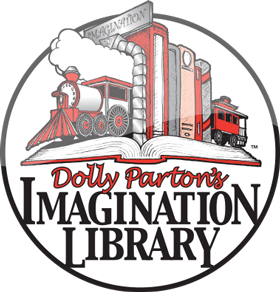 In 1995, Dolly Parton launched an exciting new effort, Dolly Parton's Imagination Library, to benefit the children of her home county in East Tennessee, USA. Dolly's vision was to foster a love of reading among her county's preschool children and their families. The new program gave each child a specially selected book each month. By mailing high quality, age-appropriate books directly to their homes, Dolly wanted children to be excited about books and to feel the magic that books can create. Moreover, she could ensure that every child would have books, regardless of their family's income.
Since its launch, Dolly Parton's Imagination Library has set and surpassed many goals and milestones. National replication, which started in 2000, allowed more and more communities to adopt the program. State-wide coverage was established in Tennessee in 2004. Furthermore, international growth provided expansion in Canada (2006), United Kingdom (2007) and Australia (2014).
The first book order in 1995 totaled just over 1,700. Today, Dolly Parton's Imagination Library sends more than one million books per month to children around the world inspiring them to Dream More, Learn More, Care More and Be More.
How It Works
Each month, Dolly Parton's Imagination Library mails a high quality, age-appropriate book to all registered children, addressed to them, at no cost to the child's family. Countless parents have shared how excited their child is when their new book arrives each month. Many groups and individuals work hard behind the scenes to make that special moment possible for each child.
The Imagination Library provides the infrastructure of the core program including managing the secure central database for the Book Order System and coordinating book selections and wholesale purchasing. It also incurs the cost of the program's administrative expenses and coordinates the monthly mailings.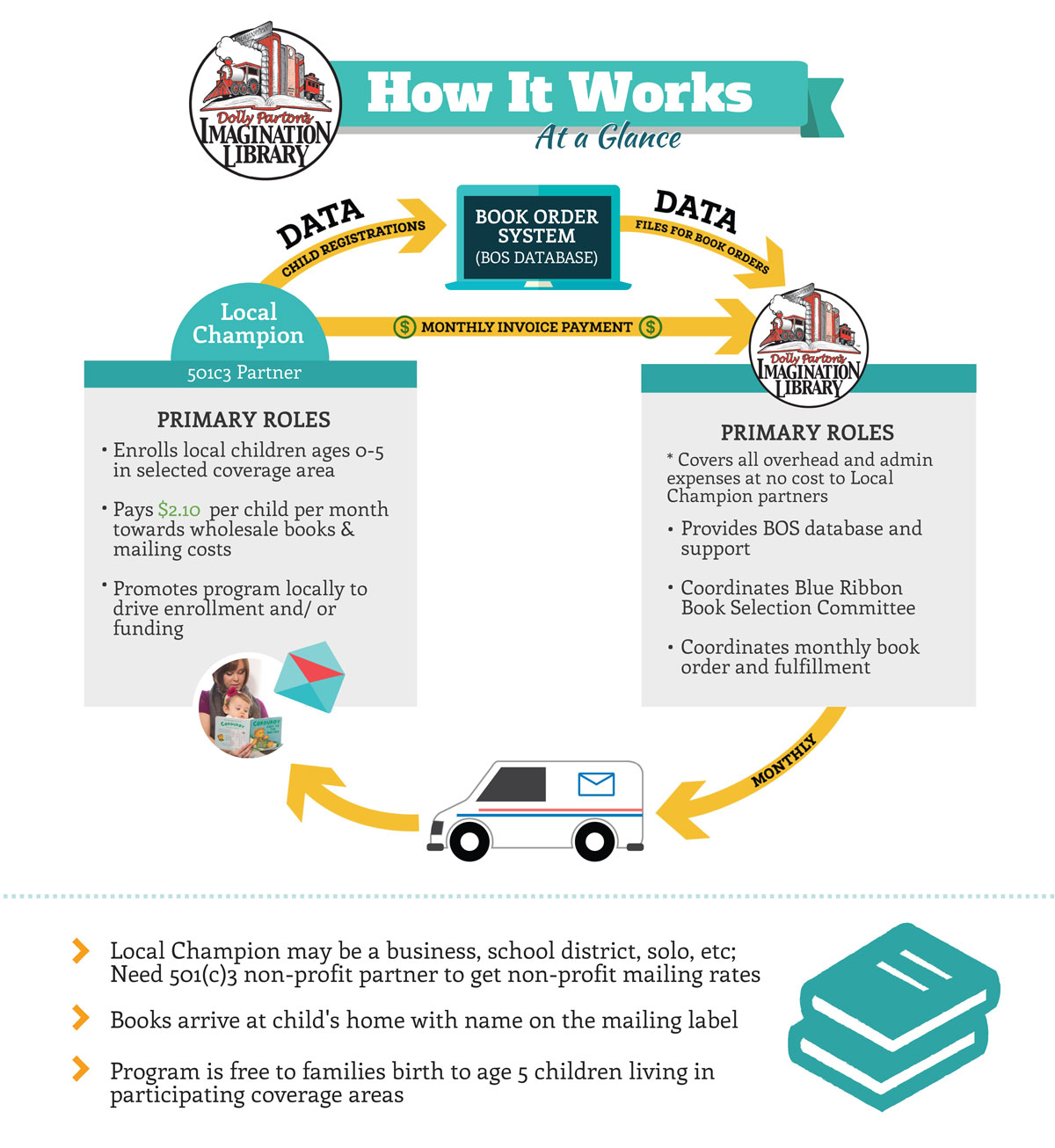 The Rotary Club of University Area participates in this great program. Our club sponsors numerous children who receive these books and the number of children has increased each year. Houston TV Channel ABC 13 interviewed our two members who lead the program for our Rotary Club. Please CLICK HERE to see the interview.