Bethlehem Academy ninth graders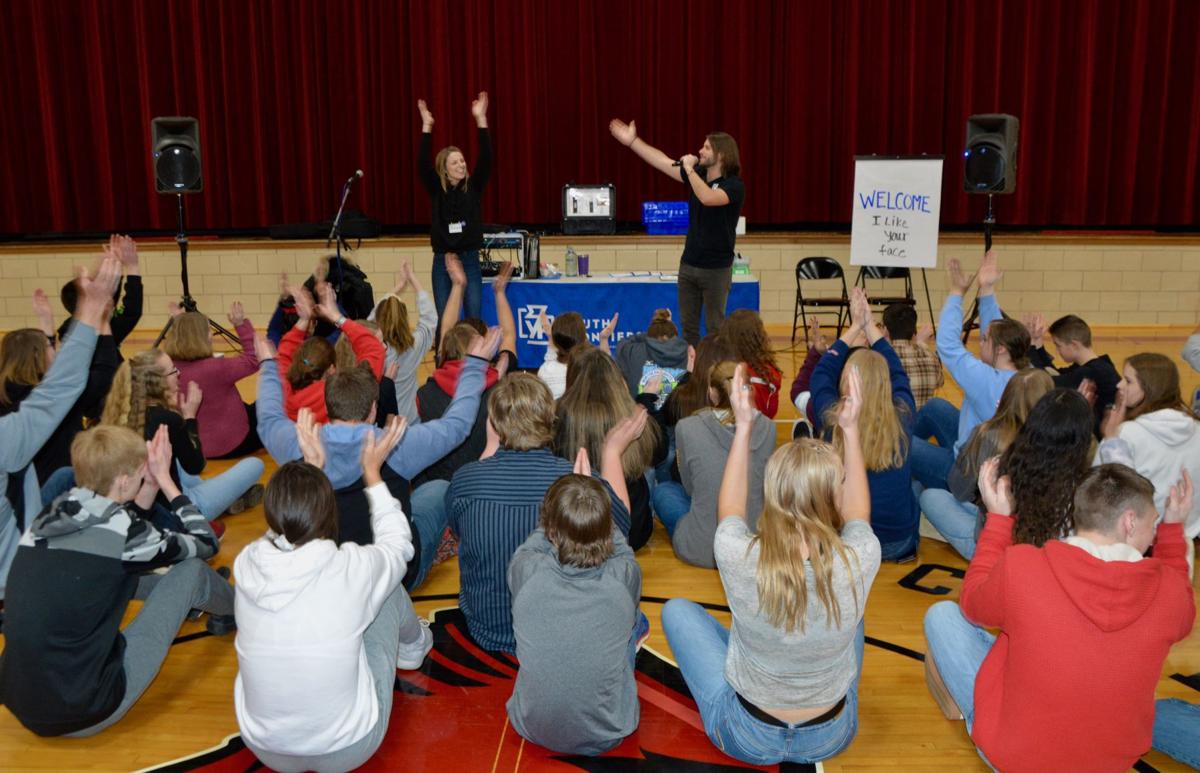 spent Wednesday engaged with their peers in a day-long Youth Frontiers Respect Retreat, sponsored by the Faribault Rotary Club.
Youth Frontiers' mission is to provide schools with experiences that inspire character, civility, and community. The Faribault Rotary Club-sponsored ninth-grade retreat focused on respect, with Youth Frontiers leaders Genevieve Kalland and Preston Gunderson leading students in activities and serious discussions designed to empower students to respect themselves and others more and engage bystanders to stand up for respect.
Aided by Bethlehem Academy student leaders, including seniors Grace Ashley, Ben Cohen and Jack Jandro along with juniors Ella Haaland, Kade Robb, Ashley Rost, and Jason Shuda, Kalland and Gunderson led students in ice breaker games, fun contests, singing and dancing. The games, designed to get students comfortable enough with each other enough to step out of what might be their comfort zone, included screaming and burping competitions, a scavenger hunt, and a giant human chair.
Kalland and Gunderson incorporated life talks into the retreat, using personal stories to help students learn to respect themselves and others as they develop their own identities. The goal was to challenge students to take a look at how they view themselves and others and how to show more respect and love to both.
Students wrapped up the day by turning to more serious discussion. Through a Respect Card activity, they were challenged to commit to choosing one of three choices for the remainder of the year: Respect yourself, Respect others, Stand up (for others). Students were encouraged to share their choices; several did, including:
• "Others. I sometimes forget to forgive and not think of others," Bethlehem Academy student.
"I choose to stand up. Seeing others doing things you know aren't right and staying silent is just as bad as doing it yourself," Bethlehem Academy junior student leader.
• "Self. I sometimes need courage. Thank you for helping me with that," freshmen girl.
Reprinted with permission from The Faribault Daily News.