The first quarter polio reports from the two remaining countries not considered polio-free continue to be cautiously optimistic. With just six cases of the wild poliovirus reported in 2021, the trend was positive. Today that trend continues as we have had just one case of the wild poliovirus in Afghanistan this year and 441 days since the last reported case of the wild poliovirus in Pakistan.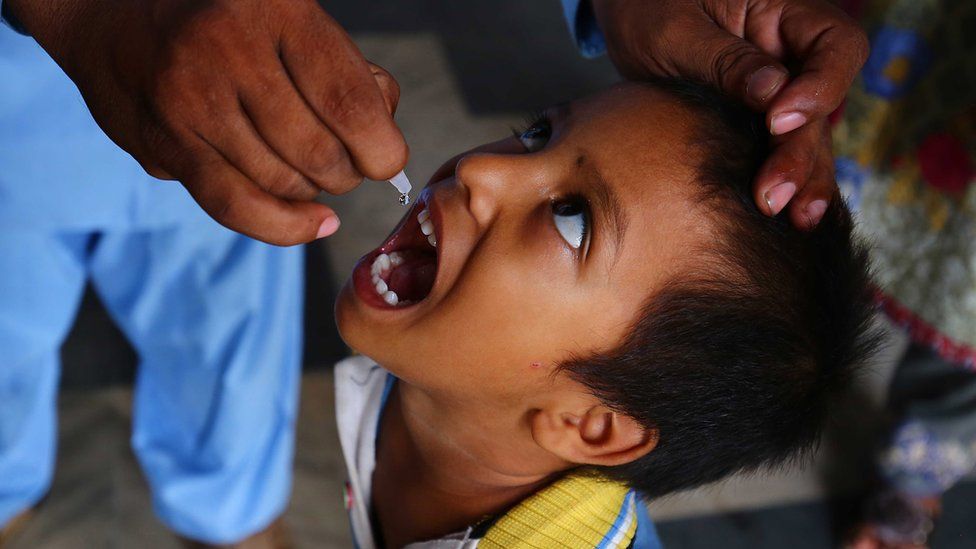 The most encouraging information in the report is that there have been no Positive Environmental Samples since early December. Additionally, the cases of Circulating Vaccine - Derived Polio have dropped to just 34 compared with 195 at this time last year.
The eradication of only the second disease from the planet remains the primary goal of Rotary International. The continued support of Rotarians will see this goal achieved. Please help Rotary International with your donation to The Rotary Foundation Polio Plus Fund. With your help, we will have a polio-free world.
Yours in Rotary Service,

PDG David Wood
District 5470
DRFC
Bring the world to your home!
Host a Rotary Youth Exchange Student aged 15-18.5 during the 2022-2023 school year for a period of 3-5 months. The student must attend the same high school for the entire year.
The Host Family needs to have the DESIRE to provide the following:
1. Love as a family member. The student will be a part of your family, not a guest.
2. A Bed – The student does not have his/her own room, but we do ask that they have
their own bed.
3. Food – We ask that you provide food for the student including lunch while at school,
treating the student as you would your own.
4. Transportation – The student will not be allowed to drive while in the US. If bus transportation is not available to the school, the host family would need to provide that and transportation to other events within reason.
If you are interested, please reach out to Katie Lenger, katielenger@gmail.com, cell phone 641-891-0394.
Read more...
FLIGHT XV committee meets every Friday directly after the weekly club meeting. The zoom link is available below for those who cannot attend in person.
Flight 2022 is well underway and we are excited to be back in person at the Boot Barn Hall on September 24th. As many of you know, getting Flight "aloft" is a significant effort and our largest fundraiser in support of the many great service initiatives of the club. We are actively seeking sponsorships at this time. If you or your business can contribute to this worthy cause, you can find additional detail at www.csflight.org/sponsors. Please also think about other contacts you have in the community that are good sponsor candidates. You can either refer the contact information to Tom Naughton (tjnaughton55@gmail.com) or Lynne Pearson (lypearson24@gmail.com) or if you prefer to contact them yourself, the sponsor brochure and commitment form are available at www.csflight.org/sponsors.
Meeting ID: 865 2228 1182
Passcode: 274601
One tap mobile
+12532158782,,86522281182#,,,,*274601# US (Tacoma)
+13462487799,,86522281182#,,,,*274601# US (Houston)
Dial by your location
+1 253 215 8782 US (Tacoma)
+1 346 248 7799 US (Houston)
+1 669 900 6833 US (San Jose)
+1 301 715 8592 US (Washington DC)
+1 312 626 6799 US (Chicago)
+1 929 205 6099 US (New York)
Meeting ID: 865 2228 1182
Passcode: 274601
Find your local number: https://us02web.zoom.us/u/kdCCxdvGaP
Read more...
Every year every Rotary club is given the opportunity to do Rotary Grants Training online for the purpose of qualifying to request district and global funding for club projects. Our next training is Saturday, April 30 from 9 am - 12 pm. If interested, please register:
You are invited to Rotary District 5470 Grant Management Training Seminar via Zoom. The Grant Management Training Seminar is a required training event for Clubs intending to apply for a Global Grant or a District Grant. This event will be virtual. Click on the link below and register today!
When:
April 30, 2022 09:00 AM - 12:00 PM
Mountain Time (US and Canada)
Registration in advance is required for this meeting (click below):
https://us02web.zoom.us/ meeting/register/ tZYlcO6qrTkvHdSVoXzQKgQajv9-K- 2isSJX
After registering, you will receive a confirmation email containing information about joining the meeting. Be sure to flag the email or add the event to your calendar as the link in the confirmation is your access to the training.
Below you will find REGISTRATION Links to several options to attend this spring's Rotary DISTRICT 5470's ASSEMBLIES. Both Assemblies will have the same curriculum which is designed for 2022-2023 Rotary Club officers and Board members especially Presidents elect, Rotary Foundation, Membership, Public Image, and Community Service chairs and members.
If you will be serving in one of these roles next year or have an interest in doing so in the future, one of these Assemblies is for you.
I look forward to seeing you either in Colorado Springs on April 23, or Montrose on May 14.
Please use the links below to register for Rotary 5470 District Assemblies. You may select one of two assemblies, one in Colorado Springs on April 23, or in Montrose on May 14.
April 23, 2022, 9 am - 4 pm
DoubleTree by Hilton
1775 Cheyenne Mountain Blvd
Colorado Springs, CO
May 14, 2022, 9 am - 4 pm
Holiday Inn Express
1391 S Townsend Ave
Montrose, CO
Yours in Rotary Service
--
Sam Kevan
District Governor 2022-2023, Rotary District 5470
Read more...
We are in the initial stage of forming a Veterans Group in the COS Downtown Rotary Club. This group will serve as a cohesive unit in community service projects (thanks, Samantha Chapman, for including us!), have its own space on the ClubRunner page (thanks, Mike McGrath!), and strengthen both Rotary and Veteran bonds. The first initiative for the Veterans Group is to honor World War II Veterans. (Thank you, Kerry Pearson, for your legwork on this project!)
If you are a Veteran, please contact Chip Frazer at
carl.frazer@gmail.com
or 202.595.4295 with name, branch of service, and (if desired) dates of service and/or military campaigns. If you know a Veteran in the club, please let Chip know, since we'd like to get the word out as far and wide as possible.
Chip Frazer
Rotarian
Rotary of Colorado Springs
Read more...
Listen to this week's meeting for updates!
Thank you to those who provided donations to One Nation Walking Together. We collected 127 lbs of food for them!
This month we will have our 2nd memorial tree planted in honor of those Rotarians who passed in 2021: Scott Feller, Rhea Woltman, and Nelson A. "Buz" Rieger
Please join us on Friday, April 22nd
Where: Millibo Art Theater
1626 S. Tejon St.
C/S CO 80905
When: 3:00 pm to 5:30 pm
Details: The tree will be planted by Harding Nursery and following the planting, we will spend time cleaning up the garden and surrounding area of the Art Theater in honor of Earth Day! Please dress appropriately for our ever-changing weather, bring sunscreen, gloves, and wear closed-toe shoes.
Register here: https://portal.clubrunner.ca/3250/Event/memorial-tree-planting
We would appreciate it if anyone who knows the memorialized Rotarians could speak about them at the tree planting for 1-2 minutes. Please let Samantha know if you would be able to be there!
The Great American Clean-up is returning to Colorado Springs! There are many locations participating in the clean-up and we encourage members and their families to choose a location that is best for them. Register at the event site of your choice and please let Samantha Chapman know where you have signed up! Don't forget to take and share pictures.
https://www.fountain-crk.org/event-sites/
Read more...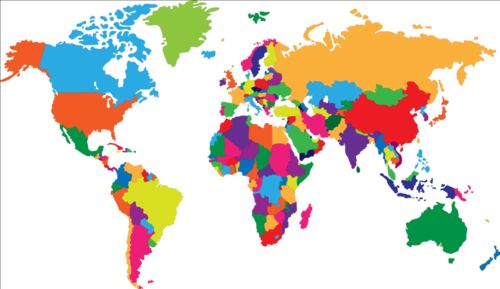 International Committee Update!
Currently, we are working on the following projects:
Practical Education Network (PEN) in Ghana
Hunger project in Niger
Trampled Rose In Ethiopia
Locally Haiti
Vision project in Bisceglie, Italy
If you are interested in participating in our International Committee, please email Jordan Davis at
Jordan@sociallyexceptional.biz
to be added to the notification list!
Read more...
From our District Governor Becky Smith:
Here are the sources that have identified specific focus areas for Ukrainian support:
Shelterbox
International Red Cross (Rotary and the Red Cross have a long-standing relationship of support and alliance)
Rotary District 2241 in Romania (This information came from the DG in Southern California. She is a Romanian immigrant).
You can wire funds directly to the Rotary District 2241 of Romania. They have established a Disaster Relief Fund.
Here is the bank info for a wire transfer.
Bank:
Transilvania
Address:
str. Gheorghe Barițiu, nr.8, Cluj Napoca
Cluj-Napoca, Cluj 400000 Roman ia
Account in USD:
RO22BTRL01302205M6501800
Swift: BTRLRO22
Beneficiary:
Asociația Rotary District 2241 Romania & Republica Moldova
Address:
Hotel Ibis.
Calea Grivitei nr.143, sector 1,
București 010741 Romania
Rotary International Disaster Relief Fund
As one of the world's largest humanitarian organizations, Rotary has made peace the cornerstone of our global mission. We are deeply concerned about the Ukraine crisis and need your help.
Rotary is made up of people of action, especially in difficult times. In response to the deepening refugee crisis, The Rotary Foundation Trustees have decided to prioritize contributions made to the
Disaster Response Fund
until 30 April 2022 to support disaster response grants for districts affected by these events. These expedited
disaster response grants
can be used to supply water, food, medicine, shelter, and clothing.
Half a million people have fled Ukraine and are in dire need of emergency aid. The United Nations estimates that the number of refugees could grow to as many as 5 million people displaced. Rotary clubs in Europe and around the world have stepped up their relief work, some working on the ground to help displaced families.
With your donation to our
Disaster Response Fund
, we can support communities and help rebuild lives during this tragic time. Click
HERE
to donate now.
Sincerely,
John Germ
Trustee Chair, 2021-22
The Rotary Foundation
And from Habitat For Humanity:
Dear Friend,
As we watch the distressing situation unfold across Ukraine, Habitat for Humanity Great Britain joins colleagues across our network in calling for an end to the deadly attacks.
As an organization that passionately believe that homes should be safe havens for all, seeing people forced to flee from their homes is a tragedy.
In Ukraine, we work on energy efficiency in housing through a partner organization based in Odessa. The latest reports from our partner are that all their staff are safe, though attacks have killed people within the district.
Our colleagues on the ground in neighboring countries, together with partners from other charities and organizations in a united response, are helping assist those who have been forced to flee, as well as preparing longer-term plans to support families into more permanent homes.
Responding to the crisis
Habitat for Humanity National Offices in the neighboring countries of Poland, Romania, Hungary, and Slovakia are responding by supporting refugees fleeing to find safety and shelter, as well as devising plans to support families into a longer-term shelter.
In Poland: Many of the families arriving at the border are single-headed, as many Ukrainian parents are choosing to have one parent remain in the country to join the resistance. Funds are being raised to lessen the burden of housing for the Ukrainian refugees.
In Romania: An assessment team from Habitat for Humanity Romania has traveled north to the Ukraine-Romania border. The temperature is currently below freezing, so the priority here is to source air heaters for people sheltering in tents on the border. The team is also working to secure hotel rooms as temporary shelters for refugees.
In Hungary: Our colleagues are pursuing how they can best provide support for refugees at the border.
In Slovakia: A team of staff have made their way to the border and are working on plans to support partner organizations.
More updates about our work in Ukraine's neighboring countries supporting refugees will be provided as information comes in.
The United Nations Refugee Agency estimates up to 4 million Ukrainians could flee if the situation deteriorates further.
Supporting refugees into decent homes
Right now, the situation is desperate. Our teams around the world are working tirelessly to do all they can to assist and plan how best to help, and your support today is a crucial part of that response.
Without you, we simply can't do the work that we do.
In the short term, we will continue to assist governments and partners to meet the urgent needs of refugees at the Ukrainian border.
In keeping with our 'Pathways to Permanence' approach, our longer-term response will focus on supporting refugee families to reduce their vulnerability, helping move them along a path to permanent, durable shelter.
To support our continued efforts in helping those who have been forced to leave their homes, please make a donation today.
Seeing families have the most basic needs of safety and housing compromised is truly heart-breaking, but with you beside us, we'll do everything we can to be there, rebuilding shattered lives brick-by-brick - however long it takes.
With my heartfelt thanks for your continued support,
Read more...
If you have bulletin announcements, please email the EXACT WORDING of your announcement to
KSaltmarshVoss@yahoo.com
by Wednesday at 5 pm. I don't write your announcements but I do make them nice 'n' fancy!
Posted by Caryn Adams on Dec 05, 2019
As you're doing your shopping online, did you know that you can support our Rotary Club with every Amazon purchase? Here's how:
Go to smile.amazon.com (not amazon.com). Amazon Smile is the same company, same account, same password, but the Amazon Smile program gives one half of one percent of every purchase to charity. No, it's not a lot, but it's also not nuthin' (to be exact: about $150 for the Club so far). So again, go to smile.amazon.com
Sign into your Amazon account as you normally would
On the very top left of the page, next to the AmazonSmile logo, are three horizontal bars. Click there for the drop-down menu.
Scroll ALL the way down to "Your AmazonSmile"; it should be the last option right before "Sign Out"; Click on "Your AmazonSmile"
On the right side of the page, click on the "change charity" box under Your current charity (Note: If you are currently supporting another charity, that's awesome! These instructions are for those who are not doing so. Also, if you have not previously selected a charity, your default option will be St. Judge Children's Research Hospital.)
Type in Community Service Fund of the Rotary Club of Colorado Springs; click Select
That's it. You're all set. Just remember to go to Smile.Amazon.com when you shop from now on.
*Originally written by Past President Caryn Adams
Read more...