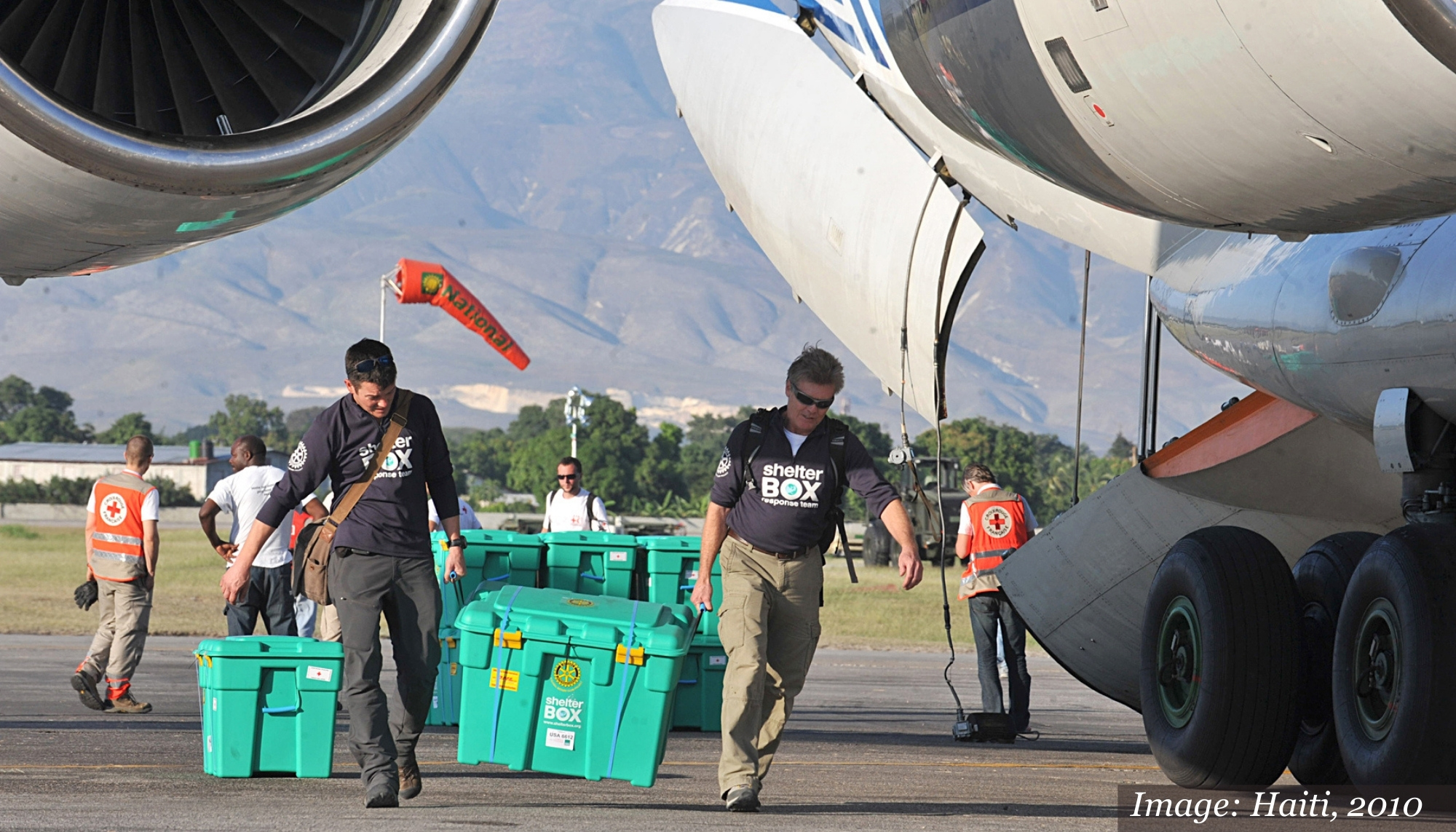 TROPICAL DEPRESSION GRACE THREATENS HAITI
SHELTERBOX DEPLOYING TEAM TO THE REGION AND WORKING WITH ROTARY TO HELP FAMILIES DISPLACED IN HAITI
The death toll from the 7.2 magnitude earthquake in Haiti has risen to more than 1,295, with an estimated 8,000 homes damaged or destroyed and thousands more displaced. The search and rescue to find survivors is the priority right now, damage reports are expected to rise in the coming days and weeks.
The devastation could soon worsen as Haitians are now bracing for Tropical Depression Grace, which is predicted to reach Haiti tonight, and could bring heavy rain, flooding, and landslides. Many will be facing these conditions without a roof over their heads.
ShelterBox is deploying an operations team to the region.
Our emergency response team will assess damage reports, understand from communities what they need, and work on the challenging logistics of delivering aid during a pandemic.
We are in active discussions with local partners in Haiti, including Rotary International and Rotary District 7020 Disaster Management Committee, to understand the shelter needs and how ShelterBox can best respond to help displaced families.
In the aftermath of the 2010 earthquake, the Rotary family was critical in helping ShelterBox provide shelter to over 140,000 people in Haiti. Rotarians make the life-saving work of ShelterBox possible. Thank you for your generosity.
You can change the lives of families who have lost their homes to disasters urgently need your support. Please donate today.
"Our teams are working round the clock to understand how to get the right aid to people in Haiti, and the approach of Storm Grace only increases the urgency. We will do everything we can to reach vulnerable communities after they have suffered so much.'

- Alice Jefferson, ShelterBox Head of Responses
The Grayslake Rotary Club is a Major Donor to the Shelterbox cause, committed to donating at least $1000 every year to fund its international disaster relief efforts. We have partnered in the past with local community donors via matching funds challenges to raise further supporting funds. Please join us today as we step up to the challenge facing Haiti again and support our relief efforts with a generous donation, and help make a difference for people suffering from this latest earthquake. To donate, contact the Grayslake Rotary at grayslakerotary@gmail.com or via PayPal to the Grayslake Rotary Foundation by clicking the DONATE button below.
If you have already made a donation, we would like to say a huge thank you for your generosity. Your gift will give hope to families affected by disaster and help them recover.