Join Us for Some Holiday Cheer!
Welcome
to the
Rotary Club of El Paso!
Service Above Self
Every Thursday at noon.
Lunch: Members & Guests $15
El Paso Community Foundation
333 N. Oregon St.
1st Floor
El Paso, TX 79901
United States

Posted on Oct 06, 2016
J.O. Stewart honored by El Paso Rotary Club
El Paso businessman and philanthropist J.O. Stewart was posthumously honored Thursday by the Rotary Club of El Paso for his life of community service and contributions .
Downloadable Forms & Files
Rotary honors UK Prime Minister Theresa May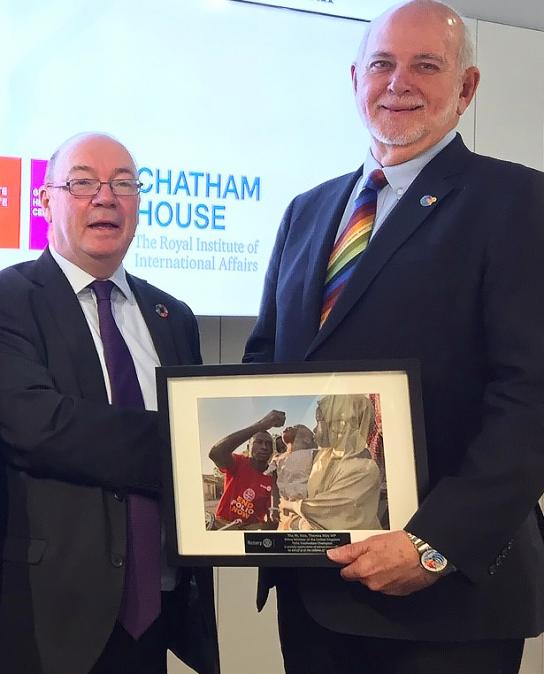 Rotary recognizes UK Prime Minister Theresa May with polio champion
Our Vision
"To be the premier service organization contributing to making El Paso and surrounding community an outstanding place to live, to thrive as individuals, families, professionals and business people."
Our Mission
"The Rotary Club of El Paso will pursue its Vision through the commitment of its members to make a difference, their dedication to service above self in order to advance understanding, collaboration, good will, peace and fellowship in the interest of helping all while exercising the highest ethical standards in communion with the precepts of Rotary International."
RotaCare El Paso Medical Clinic - Opened Every Saturday!