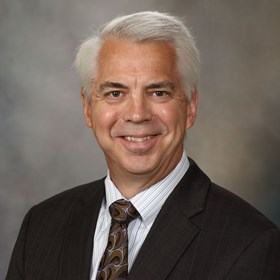 Dr. Brian Bunkers from Mayo Clinic updated us on the state of COVID-19 globally and locally. As we are aware COVID-19 has reshaped our environments, economy, and our way of living. Some areas of the nation have been hit heavily by the pandemic. Others not much at all. It is clear that the threat of COVID-19 is not going away for any community in the near future.
Southern Minnesota has fared better than predicted for cases and limited in deaths from COVID-19. Dr. Bunkers expressed confidence our medical systems are able and equipped to handle population caseload and surges that might come. Our local clinics have the proper PPE and treatments such as Remdesivir to treat patients effectively and safely.
Testing is an important part of opening up our communities safely. There are many different tests that track your exposure to COVID-19. Antibody test availability is becoming more wide-spread. This test can tell you if you have had the virus before or currently by noticed COVID-19 antibodies in your system.
A vaccine is at least a year away, looking into 2021. Until the vaccine is available it is important to expect more cases and threat. Be mindful of washing your hands, wear a mask in public, and continue to social distance as things open back up. Dr. Bunkers express concern for COVID-19 fatigue for workers and those at risk. Understanding this pandemic is far from over, we need to take care of ourselves not only physically but mentally as well.
To listen and watch the Zoom presentation use the following link. As always be well and wash your hands. ;)