END POLIO NOW!
A VERY successful evening of fun, fellowship and raising money to support the eradication of polio at our
WHITE ELEPHANT DINNER & AUCTION.
Thank you to everyone that participate! We raised over $2500 for End Polio Now.
sign up, check what's already on the block, click the little heart beside items that interest you!
---
All set up for tailgate party for Victoria Grizzlies game at the Q.
$Raising funds for future projects$
---
C
H
A
L
L
E
N
G
E
In July the Rotary Club of Sooke donated $8000
towards "The Gathering Place".
Starting today we have another $8000
that we will offer as a matching grant
for every $ donated by
local residents, businesses, and non-profit organizations
Donation information here:
---

Thank you to everyone that attended the hockey game at Juan de Fuca Rec Centre

It was a great afternoon of hockey with the Victoria Grizzlies and Nanaimo Clippers.
We had a BLAST! Hope you did too!
Working the KID ZONE and selling 50/50 tickets!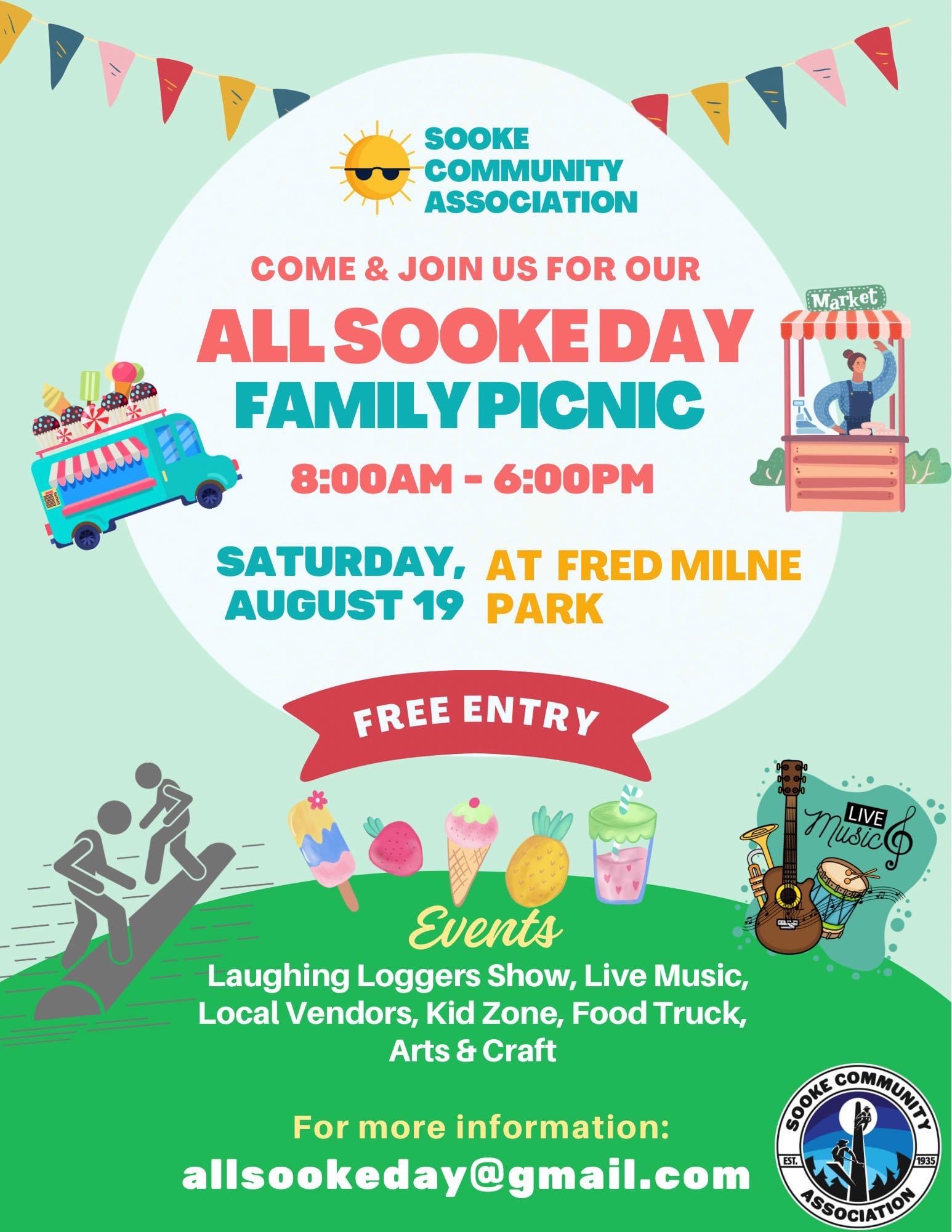 ---
Donation to Sooke Fine Arts Society
---
Another donation to Sooke Food Bank
For Earth Day Rotarian headed out to the stretch of Highway we have adopted for a cleanup.
The result.... seven+ BIG garbage bags filled with litter!
Thanks to everyone that honked and waved!
Donating to Meals on Wheels
---
About Sooke Rotary Club
Since 1987 the Rotary Club of Sooke has played an integral role within both the local community and internationally. Living by the Rotary motto of "Service Above Self", Sooke Rotary has a significant impact in making the world a better place. Whether through a "hands on" project like the Rotary Pier or the John Muir School Teaching Garden, Ayre Manor Gazebos, or raising money in support of many worthwhile community initiatives such as The Gathering Place , the Rotary Club of Sooke is here to serve.
International projects are also supported via financial contributions and partnerships with other NGO's around the world. The community of Sooke is a huge supporter of Rotary initiatives and it is that support that allows the Rotary Club of Sooke to achieve Rotary's vision of "together we see a world where people unite and take action to create lasting change across the globe in our communities and in ourselves".