C
H
A
L
L
E
N
G
E
In July the Rotary Club of Sooke donated $8000
towards "The Gathering Place".
Starting today we have another $8000
that we will offer as a matching grant
for every $ donated by
local residents, businesses, and non-profit organizations
Donation information here:
---

Thank you to everyone that attended the hockey game at Juan de Fuca Rec Centre

It was a great afternoon of hockey with the Victoria Grizzlies and Nanaimo Clippers.
We had a BLAST! Hope you did too!
Working the KID ZONE and selling 50/50 tickets!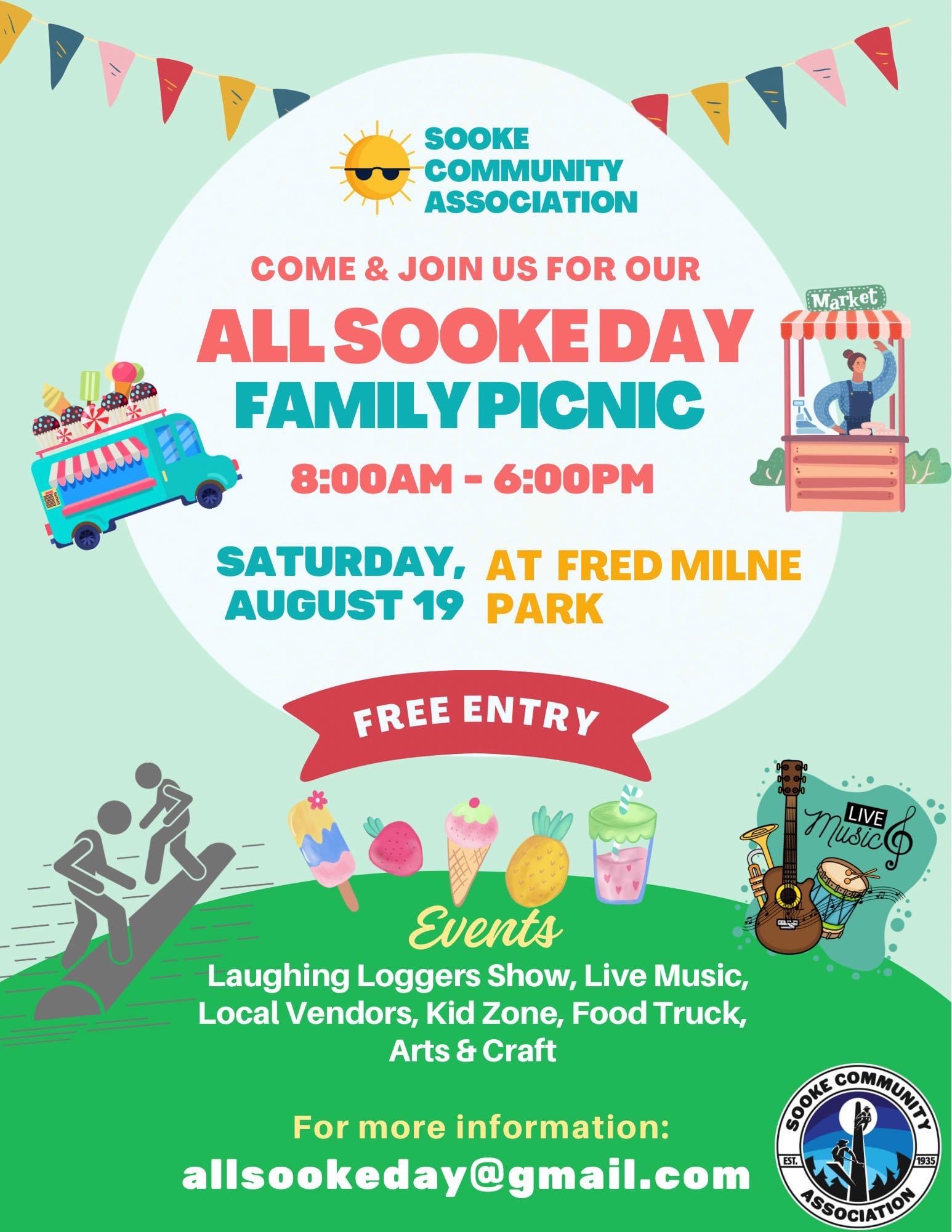 ---
Donation to Sooke Fine Arts Society
---
Another donation to Sooke Food Bank
For Earth Day Rotarian headed out to the stretch of Highway we have adopted for a cleanup.
The result.... seven+ BIG garbage bags filled with litter!
Thanks to everyone that honked and waved!
On Good Friday the Rotary Club of Sooke made good
on their promise to the successful bidder of Garden Work by Rotarians.
No weeding or seeding but topsoil and mulch on beds on a beautiful hilly garden in Sooke!
Bucket brigade at its best!
---
Celebrating 118 years of Rotary around the world and 36 years of Rotary in Sooke!
---
Donating to Meals on Wheels
---