Saucon Valley woman receives a volunteer award from the President
By Brittany Sweeney
August 15, 2022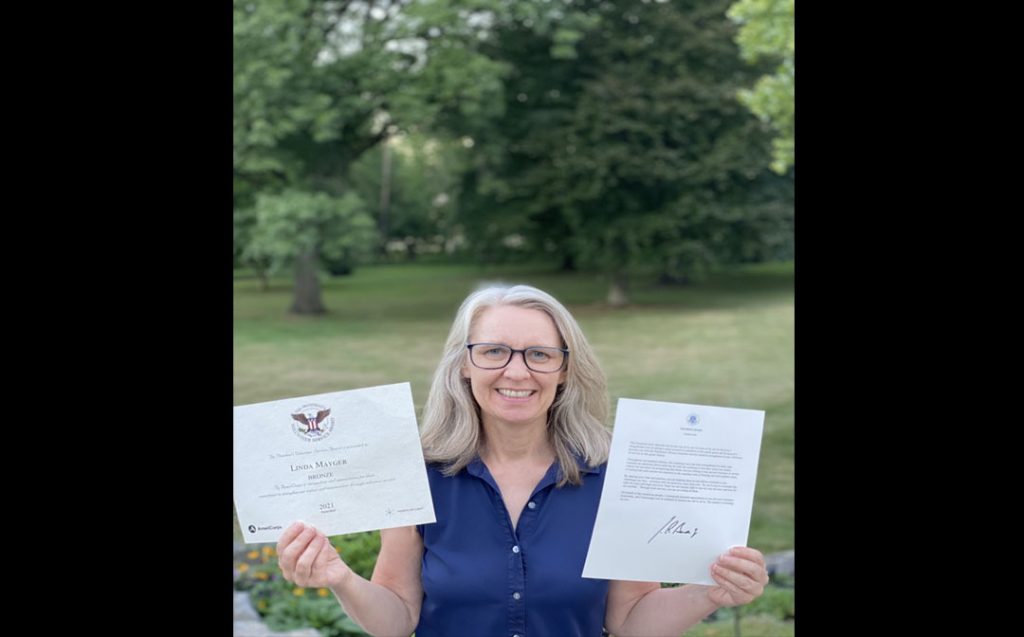 A Lehigh Valley woman is being honored by the White House for her volunteer efforts.
Linda Mayger, of Saucon Valley, is a 2022 recipient of the President's Volunteer Service Award for her efforts as a ShelterBox representative. ShelterBox is an organization that supplies emergency shelter and household items to people who have been forced from their homes by a disaster or war.
Click on
ShelterBox
for the video! Mayger said her district, which includes the Lehigh Valley, was the
No. 1 giving district in the entire country for Shelterbox.
Please reach out to Ambassador Linda and express our thanks for an incredibly successful example of Service Above Self globally!!!