What is your local club up to?
Fallasburg Food booth!

Thank you to all who worked the booth!!
Lowell Community Clean Up

09/29 8am-11am
Neighbor 2 Neighbor with FROM

10/20
Planning a Haiti water filter trip in 2019!
Planning a live and silent auction in 2019!

04/26/2019
Halloween is coming...and it's on a WEdnesday...what will your costume be?
Go Heather!!! KDL Librarians Rock!! (and roar!)
Fallasburg: 09/15-16/2018
Thanks to all who volunteered and to all who supported us by buying lunch!
Community Clean Up: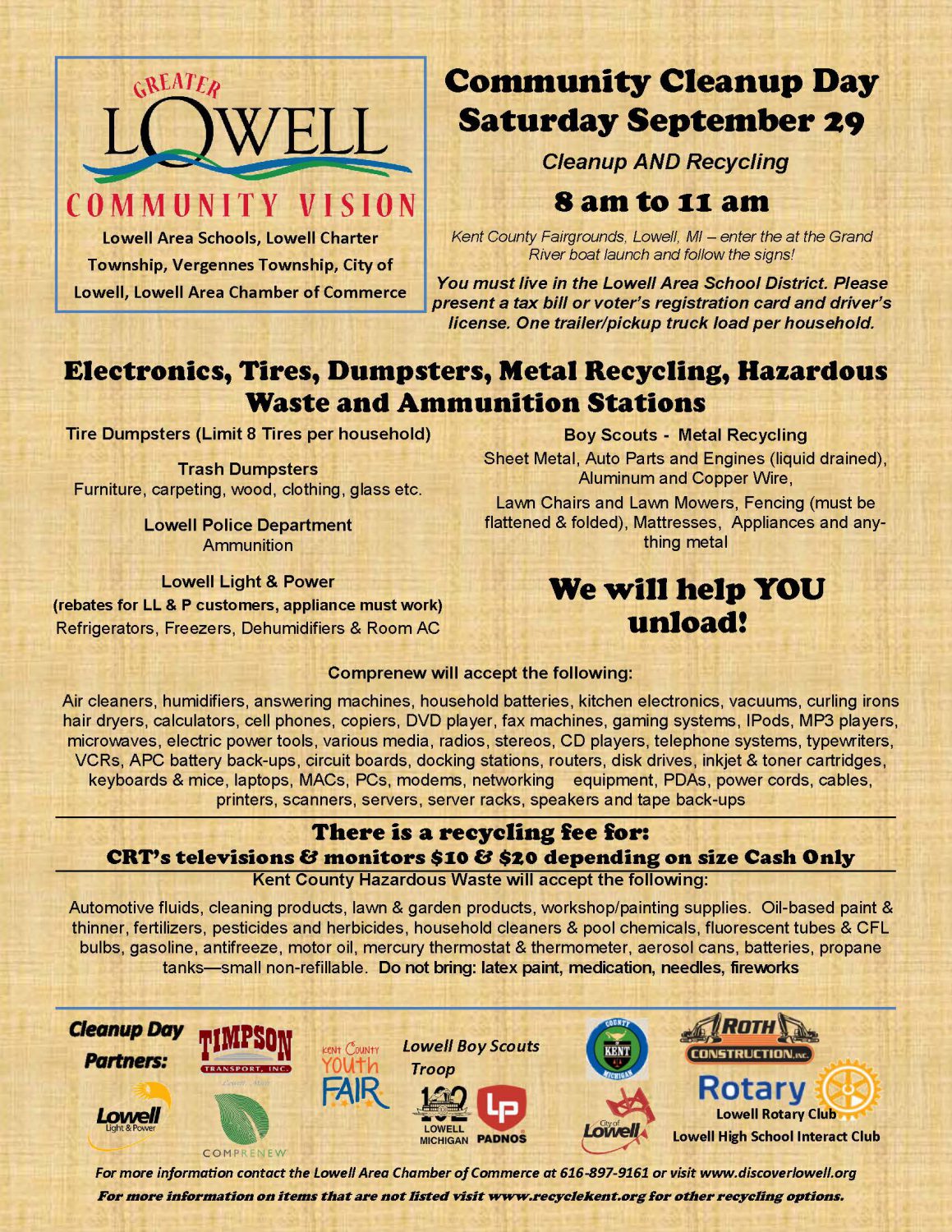 N2N:
Neighbors to the Rescue!
Neighbors helping neighbors makes a positive impact on individual lives and the community. Because if you can't turn to a neighbor in a time of need, who can you go to? After all, isn't that one of the many benefits of having neighbors? Of having someone to talk to, share with, laugh with, and work alongside? Of having someone who can help you, and in turn, you help them?
And yet many people find themselves with urgent needs and nobody to ask for help. They feel distant and alone, afraid to ask for help, not knowing who can help, or not having the money required for home repairs and winter weatherization.
That's where the Neighbor to Neighbor (N2N) program comes in! Flat River Outreach Ministries partners with the Rotary Club of Lowell and The Lowell Ledger to deliver N2N program during the fall and winter months.
Neighbors Helping Neighbors through Home Repair
The N2N program helps families reduce energy costs with winter weatherization and home repair projects such as
Installing or repairing roofs
Replacing or repairing windows, caulking, and insulation
Providing new furnaces for home owners without heat
Fixing or installing porches or wheel chair ramps
And other repairs
Haiti:
Interested in getting out of Michigan in the cold of winter? Come join us as we travel to Haiti to install water filters for the residents of the island of La Gonave. Contact Mark Mundt for more information mark.mundt@att.net
Spring 2019 Auction:
Mark your CALENDAR! 04/26/2018 at Noto's on 28th ST