ROTARY CLUB OF BRANCHBURG
Are you an established professional who wants to make positive changes in your community and the world?
Rotary is where neighbors, friends, and problem-solvers share ideas, and take action to create lasting change. Becoming a Rotarian connects you with a diverse group who share your drive to give back.
If you are interested in making a difference in our community contact us.
Corona Virus Memorial Blanket
Branchburg Rotary proudly presented The President's Lifetime Achievement Awards to Joe Horner, Bill Stabile and John Shockley.
NOT JUST SOUP PROJECT - The hunger is real and the need is great. Every $5 you give today will put a meal into the hands of your neighbors experiencing HUNGER in Central New Jersey.
We meet In Person
Wednesdays at 7:30 AM
Stoney Brook Grille
1285 State Route 28, Easton Turnpike
Branchburg, NJ 08876
United States of America

Africa's Agents of Change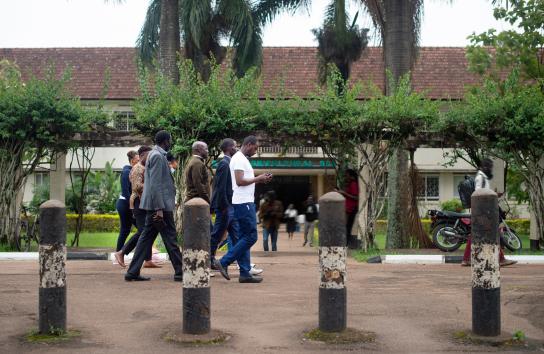 The arrival of the first peace fellows at the new peace center in Kampala, Uganda, heralds the beginning of a new era for Rotary and the continent.