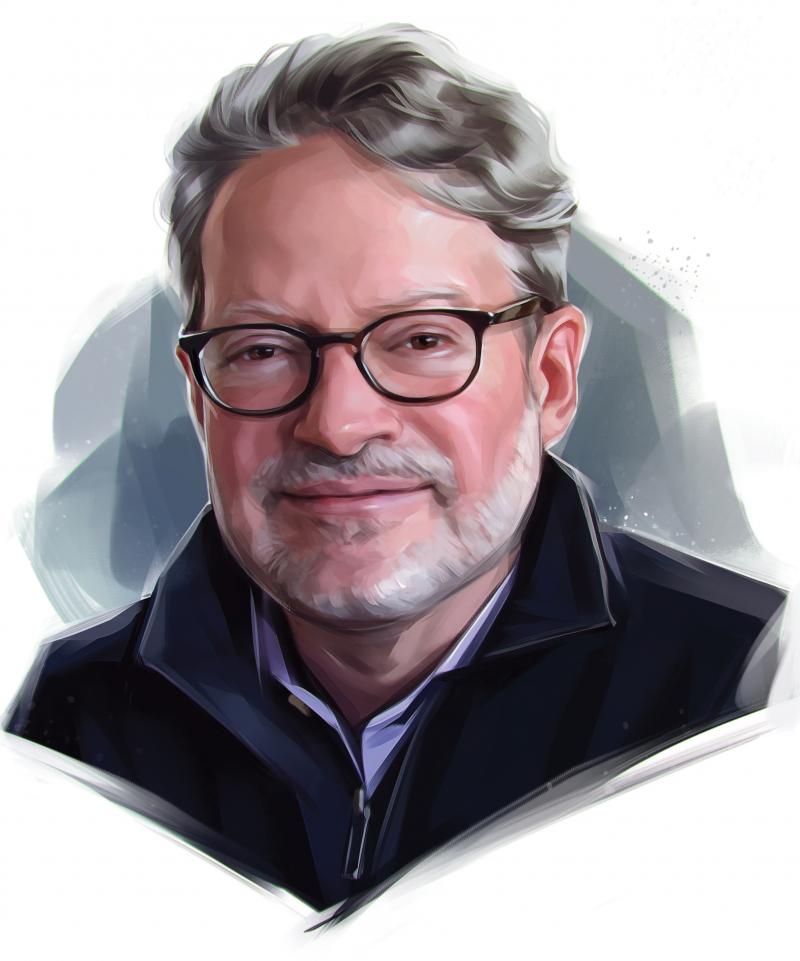 The Rotarian Conversation:
Marc Freedman
"This longevity expert has found that both younger and older people thrive when they work together with a common purpose — something Rotarians know a lot about."
While visiting a Rotary club in Sacramento, California, Marc Freedman was struck by the diversity of the group — in age as well as ethnicity. "There were so many barriers being bridged around this common sense of purpose," he says. "It's one of the reasons I love Rotary. So much of society has sorted itself into highly age-segregated arrangements. Rotary and other like-minded groups are resisting that trend and creating spaces where people of all generations can work together for the greater good."
Freedman is the kind of person who would notice that. Named a Social Entrepreneur of the Year by the World Economic Forum in 2014 and featured by AARP the Magazine in 2012 among its "50 over 50" influencers, he is one of the leading experts in the United States on the longevity revolution and the transformation of retirement.
Freedman is founder and CEO of Encore.org, a nonprofit focused on bridging generational divides and making "encore careers" for retirement-age workers a new social norm. He's also co-founder of what is now AARP Experience Corps, a program that brings volunteer tutors age 50 and over together with students in kindergarten through third grade who are struggling to read. Researchers have found that the support of these volunteers has a beneficial effect on the children equivalent to a 40 percent reduction in class size; referrals for behavior problems have also gone down 30 to 50 percent. There are advantages for the adults as well; studies have found that the volunteers experienced physical benefits such as less arthritis pain and better blood sugar control. The program, a 2014 Atlantic article noted, "dusted off the cobwebs in their brains."
Freedman, who lives in the San Francisco Bay area, spoke with senior staff writer Diana Schoberg about his most recent book, How to Live Forever: The Enduring Power of Connecting the Generations.
---
THE ROTARIAN: What do connections across generations provide that connections within your own age group don't?
FREEDMAN: There's a growing appreciation of connections, in general, these days, fostered by the awareness of how profound the problem of loneliness is in America and elsewhere. People need a variety of connections — with their peers as well as across generations.
A Harvard study found that relationships are the key to happiness throughout adulthood. It shows that older people who connect with younger people are three times as likely to be happy as those who fail to do so. Why is that bond so important? One reason is that as we reach the time in our lives when there are fewer years ahead of us than behind us, it's a great comfort to know that what we've learned is likely to live on in younger friends and family members.
TR: What are the benefits of these relationships for children?
FREEDMAN: On an emotional level, the needs of older and younger people fit together like pieces of a jigsaw puzzle. When I started my career, I spent years working on kids' issues. I didn't have any background in aging or gerontology. But I was struck by how important the presence of caring adults is for the well-being of young people, particularly young people who are growing up in economic hardship. for more...