Message from the District Governor, Grant Hocking
We recently completed the DG selection process and information has been sent to all clubs highlighting that Amanda Wendt (RC Melbourne) was successful and will be District Governor in the 2022-2023 Rotary year. Congratulations Mandi.
I recently attended the Multi District President Elect Training session (PETS) in Ballarat to support DGE Philip and his training team. As always the session provided a great opportunity to prepare Presidents for the coming year leading their club. A very positive experience and great opportunity to start planning for the coming Rotary year and get to know each other better.
Last week we held a very successful Bushfire Breakfast which was well supported by businesses, Rotarians and guests. Emergency Services Commissioner Andrew Crisp enthralled and impressed the 150 people attending at the Park Hyatt. There is more happening with the response to the bushfires and an update will be provided soon.
On 23 February we celebrated 115 years of Rotary worldwide and in 2021 we will celebrate 100 years of Rotary Down Under. It's a special time. Rotary in Australia and NZ celebrates the First 100 years of Service in 2021. It's the time to mark the occasion and create a legacy that propels Rotary into the next century of service. This is so important – we will not have another chance in our lifetime! Clubs are asked to undertake a project either on your own or in partnership with Rotary/Rotaract clubs in your area/cluster/district. Projects are already underway.
Centenary Rotary Projects that address a real community need, propel us into the next century of community service, energise members, provide a magnet for new members , find new partners and raise our profile. More information at
https://www.rotary100downunder.com/
Events coming up include:
More details on all these important events is provided below.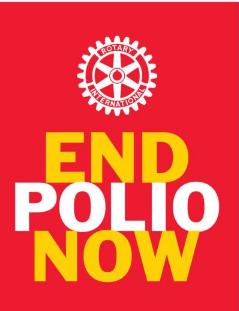 As the year draws to a close we know that many clubs will determine how much money to allocate to the Foundation and End Polio Now campaigns. At the PE training session last weekend we heard from Mark Anderson, Senior Coordinator Fund Development Rotary Foundation from Paramatta who mentioned that we should all support the Foundation ahead of other charities who take our money and use it to build their profile and pay between 20-30% on administration fees with no benefit to Rotary. They see Rotary clubs as a cash source.
Donations to The Rotary Foundation and EPN go to Rotary projects that help raise our profile and very little is taken in administration.
Please consider this when allocating funds over the next few months and think of Rotary first.
We will be having an opportunity at the District Conference for donations to be made to Foundation and End Polio Now. We will be showing the totals raised during the Conference and mentioning club contributing.
I hope you are all enjoying your year in Rotary leadership and look forward to seeing as many of you as possible at the upcoming club and district events including the District Conference where we will have a great time celebrating our achievements.
I am planning to attend clusters meetings with you and the PEs and I urge you to invite them to future meetings and to support them with plans going forward. Remember we discussed this when you were PEs last year and you should now anticipate and participate in this process and ensure it continues into the future.
Each year Rotary District 9800 takes the opportunity to recognise and thank Members and clubs for their hard work and dedication to a wide variety of projects, both locally and internationally.
Traditionally these awards have been selected closer to District Changeover in June and awarded then. This year there is a change in timeframe to allow the successful applications to be announced at this year's Annual District Conference. This is a good time for District 9800 to thank you for all your dedication to changing lives for the better and to congratulate Clubs on their commitment to serve others.
Following the successful pilot Conference held at the Melbourne Exhibition and Conference Centre last year, and the subsequent interest from Interact clubs, it has been decided to run a second Conference , this time at Camp Getaway, near Axedale via Bendigo.